Living Nativity
December 13, 2020 @ 5:00 pm

-

7:00 pm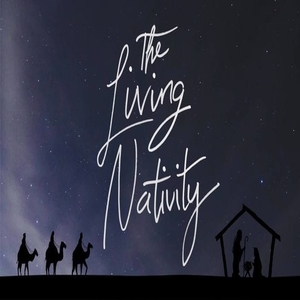 It's time for the best event of the year!
Come hear the Christmas story complete with live animals and live music. Receive a small gift and get into the holiday spirit!
Safety Guidelines
For the safety of our actors and our guests, this year's Living Nativity will be a drive-through event.
Please remain in your car at all times.
Please wear a mask when rolling down your window to talk with our volunteers.
We recommend reading the Drive Through Instructions before you arrive.
Arrive driving east on Far West Blvd (away from Wendy's, towards HEB) with Northwest Hills UMC on your right.

If there is a line, pull to the side of the road so traffic can continue to pass.

Turn right into the NWHUMC parking lot.
Turn off or dim your headlights once you get to the welcome booth.
Pick up your welcome packet, which will include a script of the narration and a small gift.
Drive slowly around the parking lot, pausing at each scene to hear the story of Jesus' birth.

Use the narration playlist, available on this page or on YouTube, to tell the story as you arrive at each scene. There are four scenes and each has its own video.

Once you finish, turn right onto Far West Blvd to exit.
Did you miss the show? Enjoy the story, accompanied by photos of the actors and music from our church's musicians.