Youth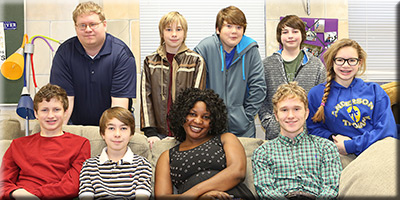 Looking for somewhere to plug in? We would love to meet you! Our usual weekly meetings are Sunday School (every Sunday from 10-11AM), Youth Group (a.k.a. UMYF) Gatherings (Sunday afternoon from 3:30-5:30 PM), our Afterschool Ministry (Wednesdays from 3:30-5:30), and Wednesday Night Live from 5:30-7:00PM) with FREE Pizza from Gattis.
The Youth Ministry is more than just making friends, hanging out and playing games. Here at Northwest Hills UMC we strive to lead a youth ministry that is focused on discipleship and Christian formation. God's vision for us is the great commission of making disciples of all nations. We reach this mission through programs such as Discipleship Mentoring, Christian Education, Christ-Centered Games, and Mission Work that reaches out to our community.
Throughout the year we embark on mission trips and camps to serve the community around
us and revive our faith in Jesus Christ. During these retreats we get to meet new people and
share the gospel of Jesus Christ through our words and actions. If you'd like to see what the youth group is all about, join us on Sundays for Sunday School from 10-11 A.M. and our regular youth gatherings ("UMYF Gatherings") from 3:30-5:30pm in the Youth Center.
We can't wait to see you! Learn more here!