1619 Project Book Study
In this final leg of our 1619 Project book study, we will be prayerfully working through chapters 13 through 18, exploring the continuing legacy of slavery in our national narrative. Since each chapter stands alone, you do not need to have attended the first group of sessions or have read the first twelve chapters of the book.
Blood Drive!
We Are Blood's beautiful blood-mobile will be in our parking lot on Sunday, Feb. 5th, so if you're planning to attend worship, make sure you have a big breakfast and sign-up to make a blood donation! 
Parent's Night Out
On Saturday, February 18th, from 5:00 - 8:00 PM, children are invited to enjoy a fun night at Northwest Hills UMC so their parents can enjoy a fun night out! This event is totally free, but there will be a tip jar that will be split among volunteers at the end of the night.
Thursday Women's Bible Study
The Thursday Women's Bible Study group resumes on Jan. 5th with Sandra Richter's "Epic of Eden: Isaiah." People begin joining the zoom at 9:45 to socialize with Bible study beginning at 10:00 am. Click the button below to join the zoom meeting.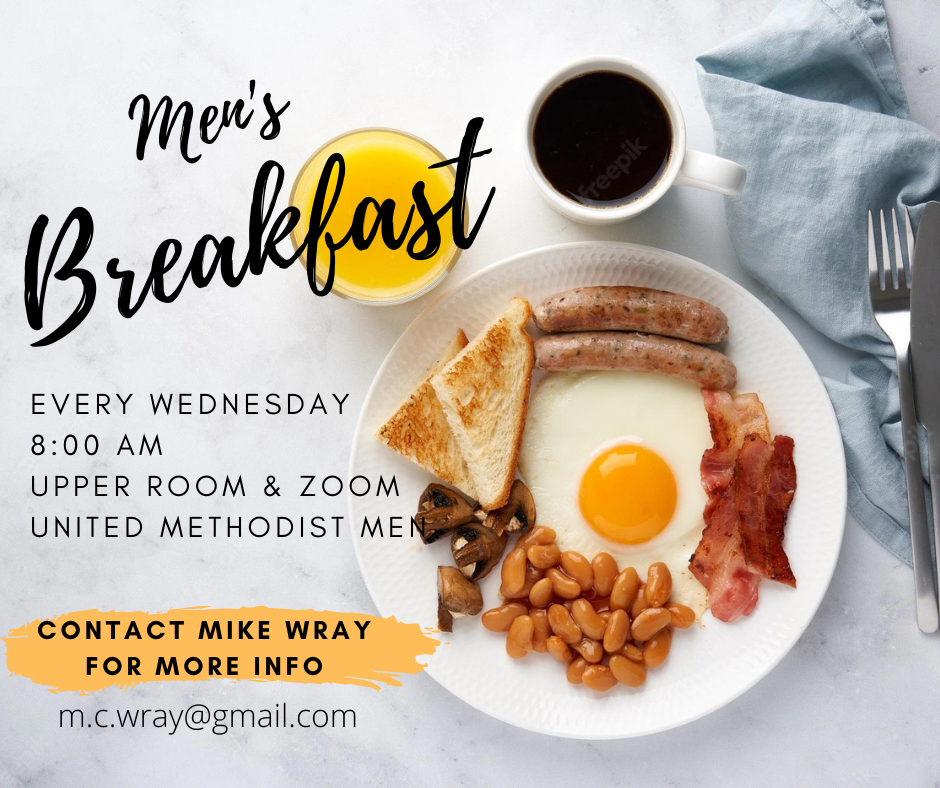 UMM Men's Breakfast
Every Wednesday morning at 8:00 AM, men gather for breakfast, fellowship, and prayer.
Men's Clothing Closet
Volunteers meet every Thursday morning at 5:15 AM at First UMC downtown to help distribute clothing to our neighbors experiencing homelessness. 

Service Times
Sundays at 9 am | Contemporary Worship | Online | In-Person
Sundays at 11 am | Traditional Worship | Online | In-Person
Nursery open for both 9 and 11 am

Small groups & Sunday school classes are meeting in-person and virtually

Communion is served every Sunday at 9 am service.
Communion is served on the first Sunday of the month at 11 am service.
---
Stay in the Loop
Sign up for our weekly NewsBlast to get updates about church activities, volunteer opportunities, and more!