Welcome to Northwest Hills UMC
Bountiful Thanksgiving
Deliver groceries to the church November 18th or 19th, 9am-12pm & 1pm-4pm.
Suggested items:

Sweet potatoes (can)/ Mashed potatoes (box)
Stuffing mix (boxed or bagged)
Vegetables (can)
Fruits (can)
Pie Crust (not frozen)
Pumpkin (can)
Evaporated milk (can)
Rolls (not frozen)
Dream whip (box)
And/or HEB Gift card for Turkey
Food Drive All of November
Due to the pandemic, the Central Texas Food Bank is now helping an average of 297,000 people every month. To help our neighbors, we are seeking specific items including:
peanut butter
canned chicken breast or tuna
canned low sodium vegetables
canned fruit in its own juice (no sugar added)
dry pinto beans
brown rice
non-fat dry milk powder
100% whole-grain cereal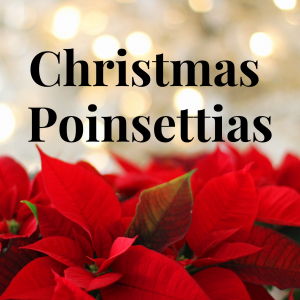 Order due Nov 23rd | $13 each
We will have poinsettias in the Sanctuary for Christmas whether we are worshiping as a congregational body or virtually.  We hope the plants will be uplifting and a familiar symbol in the celebrating of the birth of our Savior.
Weekly Zoom Meeting | 6-7pm
Want a little more time to sing, pray, and be with our church family? Join our Wednesday Ministry call.
20 minutes of fellowship, music, and prayer, followed by small groups in breakout rooms. Current groups include Manna Youth Ministry and a class on anxiety, led by Pastor Ray. Want to start your own class? Contact Taylor, tmclean@nwhillsumc.org 
Meeting ID: 833 9370 8910
Passcode: NWHumc
What is the United Methodist Church doing?
Pray: Ask God to show us the truth of our sin and how we might become agents of God's justice, mercy, love and re-creation. Cry out to God for guidance. Listen for the voice of Jesus in meditation, Bible study, worship and conversation to guide our ways. Proclaim release, recovery and liberation for the oppressed.
Connect: Talk to people within and beyond the church who are doing anti-racism well. Ask questions. Listen to and respect diverse voices. Learn how and where racism shows in your community and how others are harmed by its effects. Harness United Methodist and other resources that address institutional racism.
Show Up: Be present to the pain of another. Attend a prayer vigil. Join a demonstration. Organize a church school class to read, discuss, and respond to institutional racism. Tell church leaders, community leaders and elected officials that you want to learn and help with dismantling racism in your community.
Act: Support cross-racial/cross-cultural ministries in your area. Preach and teach about the harm racism does and how it offends our God. Harness the Holy Spirit anointing to rid your congregation and ministry settings of all vestiges of institutional racial bias. Challenge your bishop, mayor, governor, police chief, or other elected officials to encode anti-racism policies and practices. Join the ongoing work for racial justice in the church and world.