Adoration Liturgical Dance Ensemble
& Rejoice Dance Ministry
History
The Adoration Liturgical Dance Ensemble was formed in 2008 by Heather Taylor, Jenny Roberts, and Beth Judd at Northwest Hills United Methodist Church to provide a visual and creative enhancement for worship. Adoration has presented over 60 original works choreographed by Heather Taylor.

Diversity
The Adoration Dance Ministry has welcomed visiting international children whose parents come to study in the U.S. One young visiting dancer was baptized during her time here at NWHUMC. Adoration welcomes all people to participate regardless of age, gender identity, race, nationality, or ability.
Age Groups
Adoration Dance Ministry is the dance group for dancers ages 4th grade and up.

Rejoice Dance Ministry is a group of kindergarten through third graders who dance periodically in worship.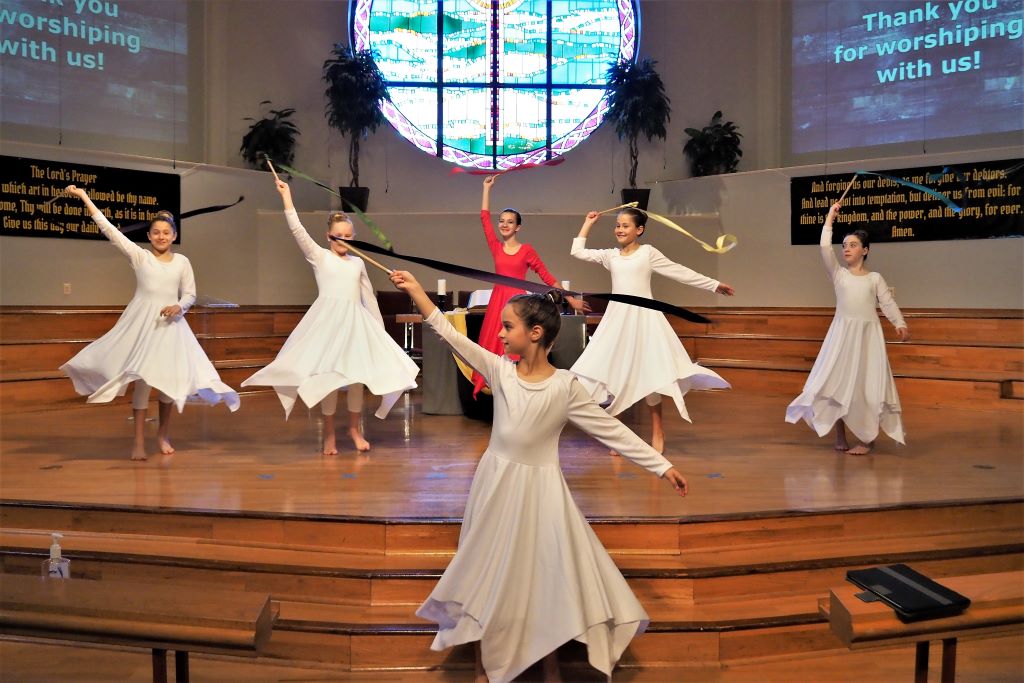 Live Music
Adoration has the unique opportunity to work with musicians who play live music during worship. Jordan Burchill is our contemporary worship leader. He and the band, Joyful Praise, frequently play for the dance ministry in presentations.

Dance Camp
NWHUMC hosts an annual dance camp in the summer where children who are rising fourth graders or older meet for a half-day of activities such as dance technique, choreography, and crafts.